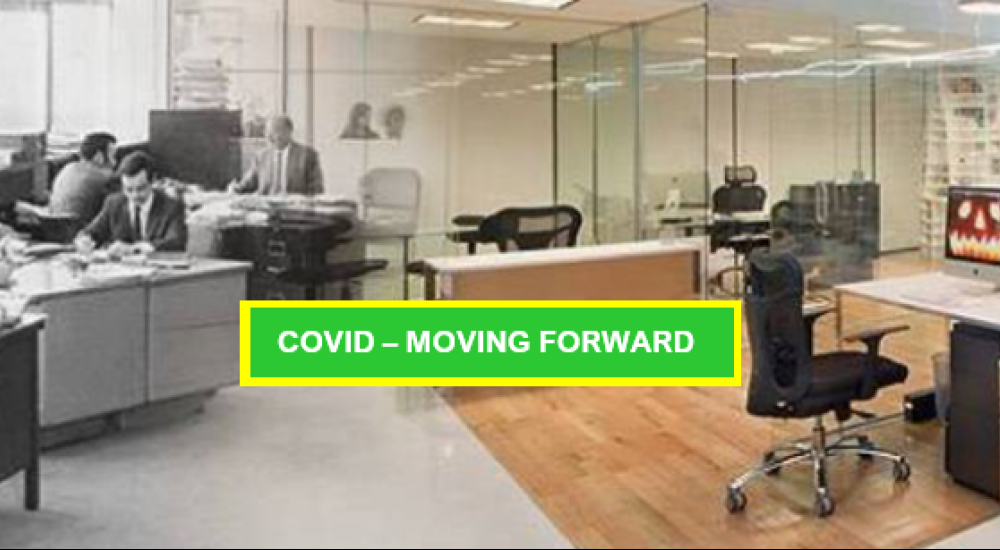 All News
COVID - Moving Forward
COVID19  -  helping you move FORWARD
Gary Szilagy, Partner at Rowley Szilagy discusses the practical implications of returning to business.
With so much changing information and guidance in circulation, it can be a daunting exercise to assess if your workplace is safe to return to - not to mention what physical and strategic processes need to be quickly put in place as the restrictions ease.  
This time of lockdown and reflection may have led you to review your working practices and business model to the extent that:
A  - Your office or operational spaces need to be remodeled for safety and productivity
B - Commercial pressures and shift working mean you do not need all of your commercial space
C - Home working seems to work and you are considering relocation to a different size and type of commercial property
If you would like to discuss what your business needs to move forwards, email us for a no obligation conversation to see how we can help you with:
COVID Safety Risk Assessments to review the changes you need to make and how to implement them
- Feasibility and Space Planning to design the most suitable and cost-effective safe layout for your employees whilst maximising business efficiency
- Building Regulations and Planning Permission design to ensure compliance
- Licenses to Alter to seek landlord approval for the proposed works
- Project Management from competitive tendering to contract administration and cost control to deliver the works with full professional support
 
- Fire Risk Assessment to review fire safety following alterations, revised shift patterns and occupancy levels.
- Dilapidations assessments to review your legal repairing and reinstatement obligations under your lease and negotiation of landlord and tenant claims 
- Relocation feasibility, space planning and project management to set you up for the future in your new premises.
29 May 2020