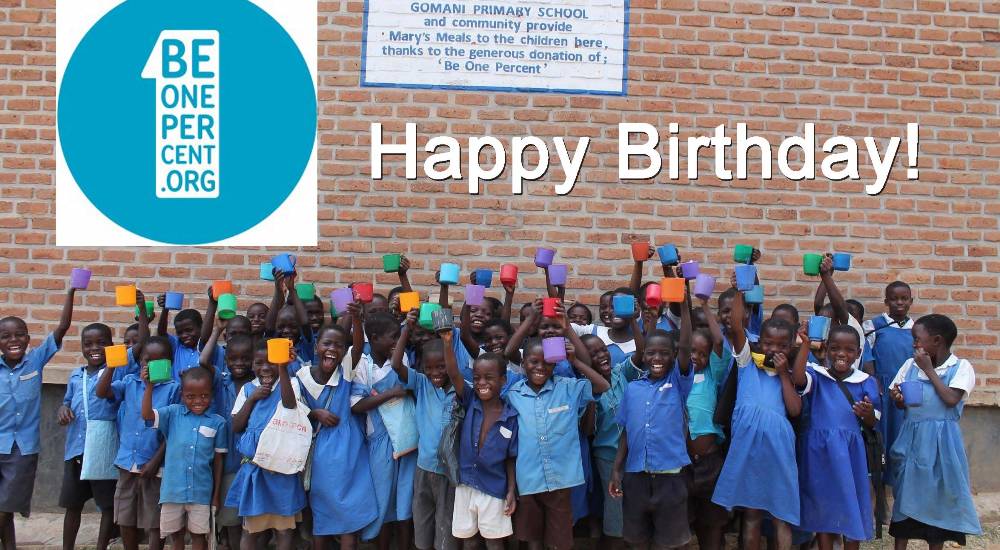 All News
Birthday buddies!
Birthday wishes go out from Rowley Szilagy to Be One Percent who, along with ourselves, recently celebrated their fifth anniversary.
The charity was started in 2011 with a simple idea: a few people commit to giving 1% of their income each month to help eradicate poverty.
Five years on there are nearly 200 individuals and business across the UK giving 1% each month to help the world's poorest people.
Rowley Szilagy was proud to get involved two years ago, supporting a number of their incredible achievements, including projects for Against Malaria, Concern Universal and Sightsavers. The collective has helped supply clean water for whole villages, planted entire forests, fed millions of children, funded health treatments for tens of thousands of people and provided nets to protect thousands of families against malaria.
Congratulations Be One Percent!
For more information on how you can get involved, click here.
29 June 2016